After the birth of my son in 2017, it quickly became clear to me that I wanted to find a combination of family and career. So in October 2017, I was given the opportunity to work in a home office at CLASSEN in Kaisersesch on an hourly basis. Therefore, I can now evaluate the topic of "working from home" from two perspectives: from the perspective of "child and career" and, of course, from the current perspective related to the Covid 19 pandemic.
In my opinion, the basic prerequisite for working from home is mutual trust between the employer and the employee. This trust was given to me when I set up the home office. I was able to familiarise myself with my then new area of responsibility and quickly learn the ropes with the support of my colleagues. I was very happy about that. The advantages for me personally still outweigh the disadvantages. I enjoy the flexibility, working in familiar home surroundings as well as the time and cost savings due to (partly) eliminated travel. I feel even more motivated this way and I think a motivated team is just as important for my employer as, of course, the savings on various operating costs.
A big issue in the home office question is, of course, the constant introduction of new software and the switch to digitalised working. No more mountains of paper and stacks of folders, no more long distances to clarify and complete processes. For example, data packages or collective receipts from customers can now be digitised and processed, long distances by post can be avoided and with them unnecessary journeys to collect documents from the company. Digitised documents can also lead to faster processing and solutions internally, for example when it comes to interdepartmental processes. In the last four years and of course in the months of the pandemic, digitalisation has progressed rapidly and absolutely positively in our company, great success!
For all of us, the pandemic is something that has never happened before! Of course, from the very beginning, CLASSEN's top priority was to protect everyone's health. Nevertheless, the work processes in the company had to and still have to be continued and maintained. The management and the IT department quickly found ways and means for the administrative area in Kaisersesch to implement this in the form of "mobile home offices", so that employees could be protected from mutual infection. I think it was a great advantage that at that time people like me and also some of my colleagues were already in the home office to step in and help with temporary bottlenecks. Based on this experience, working from home during the pandemic could be tackled in a very short time in a great spirit of cooperation.
Of course, I don't want to gloss over the pandemic, but I do think that it has opened up work options in many places that one might never have thought possible or feasible in this form.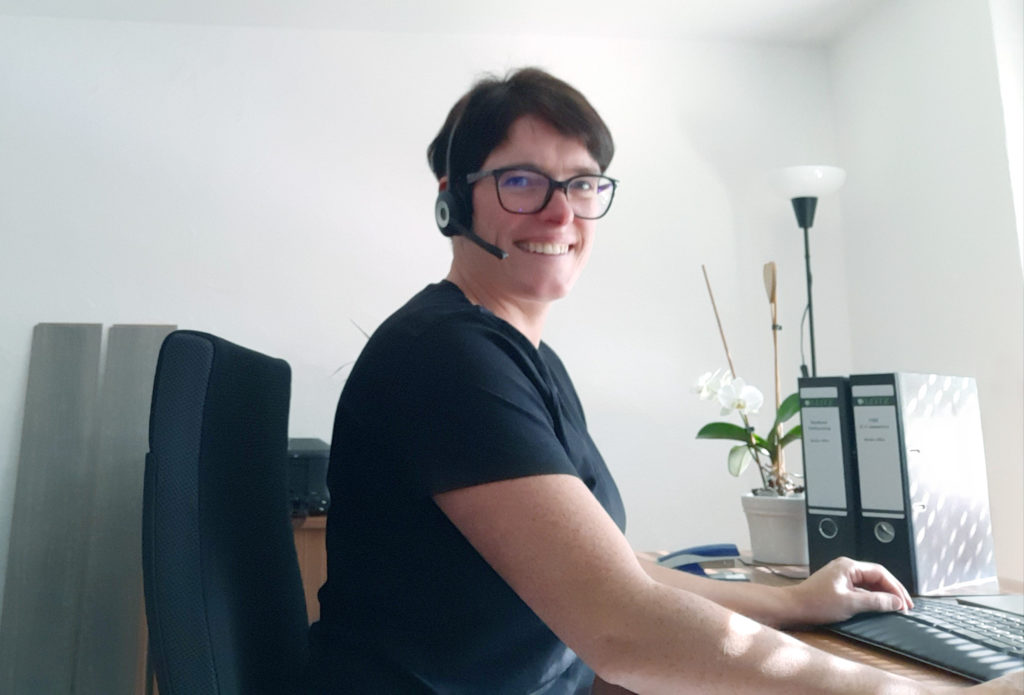 To return to the point of "child and work": Today, I am convinced that I have developed a more relaxed approach to raising my son by balancing my career. I was able to observe a high degree of calmness and patience in myself, which made it easier for me to cope with stressful days and phases of defiance (and who among parents doesn't know them 😊). I am also convinced that I was able to transfer this calmness to my son and that he was able to develop an age-appropriate independence and composure at an early age because I was and am always personally close to him.
For each individual, there are countless reasons for the work-from-home option, such as various medical conditions that make working in the office difficult or people in the household who need care. Therefore, in my opinion, it is very important to examine and take into account all concerns and factors when considering working from home. Because this is the only way to enable everyone to work together harmoniously and effectively.
With the newly created concept of "mobile working", for which there is now also a company agreement with the works council at CLASSEN in Kaisersesch, a big step has been taken in my view towards being an efficient, flexible and modern company in the future. And through the combination of being able to work partly on site and partly in a home office (of course always within the possibilities that arise depending on the department and work area), the social contact with colleagues is still given.
In conclusion, from my point of view, I can only say that the decision to quickly return to work at CLASSEN as a mother was a good one, and I would like to take this opportunity to thank the company once again for the home office option.
Until then, stay healthy!